Cantonese Cultural Wellness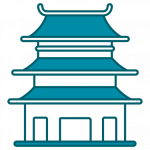 Cantonese Cultural Wellness
"The only journey is the journey within." – Rainer Maria Rilke.
A meeting place for Cantonese speaking individuals looking for support and connection. 
Cantonese Cultural Wellness is facilitated by Robert Tang, Ph.D.
Dates: Saturdays from 1:30 to 3:30
2021 Topics主題:
Healing Using Daily Activities
Cessation and Observation in Meditation
Respect, Honour and Healing
Awakening the Inner Healing Power
Kindness and Compassion in Healing
The Art of Manifestation
The Power of Abundance
The Power of Imperfection
The Power of Words (Change your words, change your life)
The Rules of Success
The Paths of Spiritual Success
The Power of Gratitude
Drop-In Support Groups and Workshops
We offer drop-in support groups and workshops, free of charge- courtesy of our funders and sponsors.