Momentum Mental Health Journeys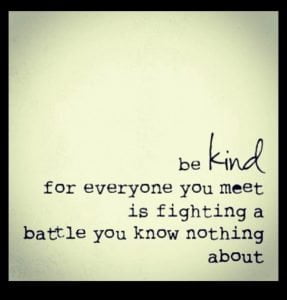 We think we understand.

There is no definition that describes a single person's mental health experience.

Despite growing up in an addicted home, I didn't know about the pull of addiction until I looked at my own patterns of drinking and watching people I love disappear from their addiction.

Despite witnessing domestic violence in my family home, I didn't understand domestic violence until survived it with my relationship.

I didn't know about grief and death, until I held my mothers hand while she passed and I spent two years in deep grief - I grieved for what we never got I grieved for what she missed out on and I suffered guilt because I finally understood her, and I couldn't tell her.

I didn't know about depression until the sadness didn't stop and I couldn't find my purpose anymore.

I didn't really know about suicide until the day I wished I wouldn't wake up. I didn't understand how moms leave kids until I stood at my door with my shoes on, in the middle of the night in 2013. I didn't want to leave my kids but I didn't know how to escape a life that was killing me.

I didn't understand postpartum until I cried for days and didn't sleep with my child in my arms feeling like I didn't deserve to love that much.

Despite living it, I didn't know about childhood trauma and neglect until I was older, looking back and doing my self work.

I didn't understand anxiety until I was in a car crash and couldn't be in a vehicle at night without being debilitated with fear.

I didn't know about codependency until I realized I spent my whole life picking up the pieces for addicts in my life and blaming them for my hurt.

My contribution in sharing this with you, is you never really understand until it happens to you.
No one would know unless I told them.
Share your story- you never know who you may help.
Listen to a story- you never know who you may help.
Randal Bell, Board Director
As the son of a Residential School Survivor, I am no stranger to struggles with mental health. My mother and most of her siblings suffered traumatic abuse at residential school and most of them carried that trauma home with them, only to find parents struggling with their own guilt and shame, unable to comfort them. So, my mother, aunts and uncles did the best they could to raise their own families with the limited parenting and role modeling they had, still struggling with their own feelings of sadness, grief, shame, guilt, and anger. All these seeds of sadness were suppressed in the absence of mental health services and supports, so they grew into mental health struggles like re-occurring nightmares, insomnia, anxiety, substance use, PTSD, depression and suicide. Me, my siblings and cousins grew up watching our parents struggle with mental health and substance use, and so we too were frequently left with little, in the way of good parenting and role modeling. The trauma and mental health struggles of our parents had become our trauma and our mental health struggles, through what is called Intergenerational Trauma.

The struggles of my family are not much different then the struggles of many other Indigenous families, so it's important we have the services and support we need to stop the cycle of Indigenous Intergenerational Trauma. Now more than ever, people are recognizing the traumatic history of Indigenous people in this country. I've made it my life's work to not only raise awareness about that history, but to advocate for the Mental Health supports necessary to help those suffering because of it. Supporting Indigenous mental health is crucial to reconciliation in Canada.

But the availability of mental health services and support are just one piece of reconciliation. We also need to break the stigma of mental health; we need to be able to talk about it out in the open without fear of judgment or ridicule, and that only happens when we create safe spaces to do so. So do your part to raise awareness about Mental Health and to create safe spaces. Be a part of Indigenous reconciliation, be a part of the mental health conversation and be a part of the change.
Michael Dussault, Board Director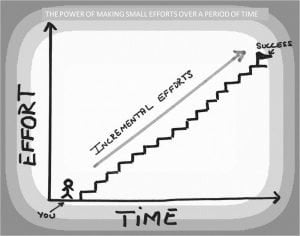 In 2016 I was dealing with a separation from my wife after 10 years of being together. Going from being together for that long, to suddenly being alone, was a huge shock to me. My mental health suffered. I didn't know who I was. I isolated myself from everyone. My reputation at work was severely damaged. I stopped talking to friends. My world was turned completely upside down.

After several months of spiraling down, I knew I had to do something to change where I was heading. I decided to reach out to a counsellor, which turned out to be one of the best things I have ever done. Talking to a third party person who was removed from the situation, was able to provide an unbiased opinion, and ask hard questions that friends and family would be too afraid to ask.

The counsellor gave me the ability to step back from my own situation, and try to figure out answers towards my feelings and actions. I felt empowered to take incremental steps towards self improvement, which I did.

Since then, I have become an advocate for mental health. I will always recommend seeking support for any problems, regardless of how big or small they may seem. Being on the Board of Directors for Momentum, I hope to contribute in whatever way I can to grow awareness and support for such an important cause.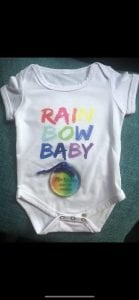 I believe that mental health has to encompass an overall holistic approach to well being. Especially during Covid, our mental health needs to be prioritized so that our physical health remains steady. There have been a lot of terrible things that have been caused by Covid; accompanied by grief and loss of the normalcy we once knew, and still long for. Our thoughts greatly impact our ability to maintain calm and present when the world around us seems chaotic. What we tell ourselves, we believe. There will always be pain in this world, but suffering is a choice. I choose to look at Covid as a way to invite me to prioritize what really matters in my life; and evaluate what is most important to me.

For three years, my husband and I struggled with infertility. Sadly, we had to endure the heartbreak of three miscarriages – one after the other. Finally in 2019, my Husband and I were able to have a successful pregnancy and gave birth to our first baby girl in July 2020. I had so many thoughts about how everything was going to look for us! I thought that I could finally have the baby shower I always wanted! I was already looking into Mommy and Me classes at the library; yoga, swimming lessons, and playdates with other friends on maternity leave! I started planning everything quickly; I couldn't wait for those moments to arrive! However, in the midst of a pandemic, the hopes I had envisioned after her arrival now seemed impossible. No baby shower, no prenatal classes, no friend visits… No anything.

I was heartbroken at first. After a couple of months, I started to think about what I could and could not control in this world and chose to start focusing on what was going well in my life. Spending time with my beautiful baby girl became the most important! With my daughter, now 18 months old, I think of all the time that wasn't rushed racing from classes to events to visits and keeping busy all over the city. How blessed I was for time to have slowed down so I could watch her one-on-one, grow and learn over the past year; I could soak up all the little moments with her and I together at home, creating the most beautiful memories. For once in my life, I wasn't rushing time, I see how fast she is growing and now I actually pray for time to slow. I choose to see Covid as a way of allowing the gift of quality time to bond with my daughter on a closer, deeper level. We spend a lot of our time together at home, dancing, singing, playing, and getting to witness all her milestones.

With the World "slowing down" my husband and I reflected on the positives of what this change could allow for our family. We made the choice to plan for a sibling for our little one. In July 2021, we were blessed with our second daughter. I am still able to witness all of our new baby's "firsts" and foster a bond between my two children that continues to grow everyday.

In these hard times with Covid, I was able to critically reflect on what was the most important to me in this life, and the life I wanted to foster moving forward. I wanted and needed to find time to be as fully as involved with my children and family, while still being able to work to financially support our family.

An opportunity to work at Momentum in a different capacity was presented to me. I knew it would fit perfectly into my life to create a healthy work-life balance. I was ecstatic when I was chosen for the position. I have been with Momentum since 2016 and I fully encompass our solution focused model of therapy in my everyday life. I am always looking for the positive in any situation I am dealing with. I try to focus on times when the problems in my life are not present; and focus on how to create and cultivate overall wellness, even in trying times such as Covid.

This past week, our household had Covid, and we are still recovering. I am thankful that the symptoms are on the milder side. When faced in hard times, if I cannot change how situations are around me, then I must change the way I look at those situations. The more I seek positively in the hard times, the more positive I will see. We will all get through this pandemic together; and we will be stronger because of it.
jamie bay, board director
Mental health has and continues to play a huge role in my life which is why it's so important for me to give back wherever possible and contribute to making services more accessible.

As a business woman who has suffered with anxiety, I often speak about ending the stigma surrounding mental health - whether it's an open conversation with colleagues, or others in my business network. Mental illness doesn't discriminate - it impacts everyone, even if you may not know it.

The importance of creating accessible services and ending the stigma is also incredibly important as I've personally lost my young brother-in-law to suicide.

We need to continue the conversation and help others understand they aren't alone in their struggles. Mental illness rates continue to rise during the pandemic, and we need the resources to help support our community during these difficult times.
jaimie Kreklewetz, office manager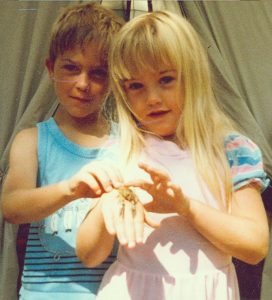 I am the daughter of alcoholic parents.
I am the friend to people who have died by overdose.
I am the mother of a young woman who takes medication to manage her anxiety.
I am the friend to people who have died by suicide.
I am the wife of a man who has bouts of depression.
I was a little girl who endured the cycle of violence. I spent my third birthday in a woman's shelter.

Growing up, I was told that I was resilient. I wore it like a badge of honour. This idea that I had some kind of magical ability to recover and grow without doing any of the work. Facing all of the pain,  heartache, anger and sadness that was hidden deep down inside of me. Toughing it out didn't make me tougher, it festered and eventually addiction reared it's ugly head. I mustered up enough courage to reach out for help. To get my shit together.

Today I choose to face adversities with hope, authenticity and professional therapy, rather than resilience. In my little corner of the universe, I work in the field of mental health. I believe with my whole heart that my own understanding of mental health influences my role within these walls. Everyone is on their own journey. Everyone has a story to tell. So many people suffer in silence.

The more people who are willing to be vulnerable and tell their stories, the smaller the stigma gets around mental health. We need to do better by those who are struggling with addiction and mental health.
The paradigm needs to change.
Insurance benefits needs to change.
Public funding and awareness needs to change.
People are not their addiction.
People are not their mental illness.
We need to treat these things as we would treat any physical ailment.

On this day and everyday...
Raise awareness.
Make waves.
Take up space.
Scream from the roof tops.
Donate money to an organization who is fighting with unrelenting diligence for the mental well being of your fellow Albertans.

You're not alone.

I, and a whole group of others are with you.

We stand with you.

We are listening and we hear you.
Tracy fox, Executive Assistant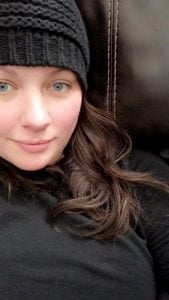 Mental Health advocacy has always been important to me. In early childhood I found myself being the listener for many friends. The confident for my peers. The go to for my friends to unpack their tough situations of their days. I love being this person for the people that I love.

In the early months of 2021, I was faced with a significant and unexpected job loss, from a position I poured my heart and soul into. None of my intellectual learnings could have prepared me for such a painful and devastating loss. After being told I would certainly not experience a similar administrative position anywhere else I was left feeling hopeless, defeated and extremely confused. I found myself feeling very alone in these moments. Having the loving support of my parents, family and friends was life changing, but it wasn't enough. It wasn't until I reached out to a friend and was connected with an amazing trauma therapist in September of 2021, that I truly began to heal. Releasing painful memories, communications, and learning that I could not have done anything different in those moments leading up to my loss.

I feel extremely grateful for the community of mental health professionals that surround me both personal and professionally. In honour of Bell Lets Talk, lets continue the conversations around mental health support to eliminate the stigma that surrounds it.

"You may say I'm a dreamer, but I'm not the only one. I hope someday you'll join us and the world will love as one." -John Lennon
Angela Ross, Executive director
My mental health journey began in the sixth grade. I had a chaotic home life, my parents were divorcing and dealing with alcohol abuse. I had always been relatively popular in school, but like most kids, dealt with sporadic bullying. One particularly bad day, I had had enough. I felt like I was completely alone, had no one to turn to and decided I could not go on. I walked my little brother home from school, went into our medicine cabinet and took every pill I could find. I then proceeded to cut my wrists, thankfully I didn't know what I was doing and while I still have a small scar to remind me, didn't do much damage. I passed out, my mom came home to find me unconscious, rushed me to the hospital where I had my stomach pumped and was assessed by a mental health professional. They referred me to the community counselling clinic, I was less than impressed, didn't see the need and kept assuring everyone who cared that I was 'fine'. I remember the counsellor and his attempts to engage me. He had so much patience with me, found out what I was into and brought in yarn so I could make friendship bracelets during our sessions. I went through the motions, but in my core I felt like unless he could change my home life, it was a waste of time.

Fast forward a few years, my mom passed away unexpectedly. I was devastated, confused and angry. Thankfully I had my earlier experience of witnessing how my suicide attempt impacted those around me, as it stopped me from attempting again. I didn't receive any mental health support this time, and while I wished I had someone to help me navigate my grief, I instead started skipping school and self medicated with alcohol, landing myself in some very precarious situations.

I somehow pulled myself together to finish high school, was high functioning by all accounts, class president, university bound…but inside I felt empty. Given my early experiences, I was drawn to wanting to help others like me. Finished university with two undergraduate degrees, psychology and social work. Mental health was always my passion, but only as it pertained to others, never myself. I somehow felt I had to do everything on my own.

My first experience with a formal diagnosis of clinical depression was while I was working in Dubai, at a counselling clinic. We had a client die by suicide, I ended up spending three days and nights providing crisis intervention supports to his wife and small children until their extended family came to assist. I then started to witness my mood completely deteriorate. I was spiralling, I could feel it and this time I was ready to accept some help. I started taking antidepressants which helped, but again, did not feel the need to talk to a therapist, besides, what would people think? The counsellor seeking counselling?

While pregnant with my second daughter, I felt extremely vulnerable, lost and overwhelmingly sad. My doula suggested a wonderful therapist (and fellow social worker). I quickly accepted that I needed help, and found therapy to be just what I needed, uncovering my strengths and resources to move forward. A few years later, I was working in a very stressful, demanding political environment and worked myself into a mental and physical breakdown. I again knew I needed help this time, but when my doctor suggested medication, I refused for weeks. In my mind, I had the tools to get through this. I finally acquiesced and have been on medication ever since. I knew I had outgrown my need for control and being seen in a certain light when one of my team members asked me what to tell our coworkers who were asking why I was off work. I replied, 'tell them the truth'. Finally!

I still struggle with anxiety and depression but I no longer feel the need to 'go it alone'. I am no longer ashamed of living with depression and anxiety. I learned the hard way that accepting help actually signifies strength and resilience. I know that my personal mental health journey is what propels me to fiercely advocate for quality, accessible mental health services and support for our clients and community.
Astrid Woodard, Board Director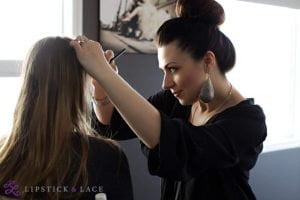 Years ago, in my early 20's, I experienced the most significant mental health challenges of my life. Adding to the roller coaster of pharmaceutical side effects, not having access to mental health services, and trying to educate within a system that didn't know how to support students with my challenges, I faced the stigma and shame often associated with mental health. Years later, someone suggested that I would not feel ashamed if I broke my leg and mental health was not different. We all experience different challenges at different times. Our societal understanding of mental health is changing as advocacy gets louder. I feel honoured to sit on the board of Momentum and support folks trying to access care. I understand the value Momentum adds to our community and hope to continue providing services for those who need access. So let's talk about it, that is a great place to begin. ~Astrid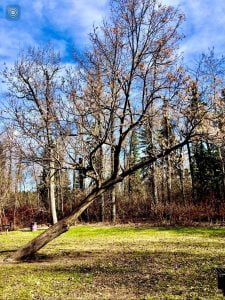 My mother lived with substance use disorder, which ended up slowly and painfully claiming her life. My mom struggled with drug and alcohol use ever since I could remember, and my father was never part of my life. As a result, I grew up with my kind and loving grandparents. They provided me with a safer environment to be raised. They kept me safe. As a child I was shielded from understanding some of the darkness that comes along with addiction. The all-consuming, nothing is more important than "the next fix" side of substance use.

In elementary school, I could not understand why I was living with my grandparents. My friends would ask me why, and I had no way of answering so I would ignore the question. It seemed like all my friends had "normal families." My needs were met, and I was for the most part a happy kid, yet I felt out of place – things were just different for me.

I remember spending the occasional weekend with my mom. These were fun times where we played endless board games, we camped in the living room having movie marathons. But I also remember her spending what felt like hours locked away in the bathroom. I remember her staying up throughout the whole night, constantly wondering how she had what seemed like endless energy and did not get tired, but then slept until late afternoon. Sometimes my stepfather and I had difficulty waking her up, it was terrifying.

As I entered junior high, through the continued impacts on my family and drug awareness programs at school I slowly came to grasp what addiction meant. I encouraged my mom to go to rehab, even going with her to several support groups. I was beginning to understand how a dependance on substances had at that time led my mom to experience homelessness. All the while I was told not to share this aspect of my life with anyone outside our immediate family. I was told not to talk about my home life with any of my friends, asked to pretend everything was all right if the topic came up. "It is just something other people do not need to know." Addiction felt like a dirty word and seemed to be shameful for my family. As a teen trying to figure out where I fit in, this experience was incredibly lonely and isolating, and negatively impacted my own mental health leading me down some dark paths.
Resultantly, in my teen years it became my mission to learn how I could support my mother with her addiction and help others that are experiencing the impacts of addiction. After high school I started my journey towards a career in the mental health field. My mother was not able to overcome the tight grasp addiction held over her life and passed away during my second year of university. To this day I continue to wonder if things would have been different for my family if mental health was more freely discussed within society at that time.


Would there be more support for people that need help?
Would people be more willing to access help if they felt they needed it?
Would my mom still be here today? The "what if" game is dangerous to play.
We do not have the ability to go back in time and alter our paths or change the future. All we can do is learn and do better as we learn. My experiences have led me to what I see as a life-long pursuit to reduce barriers for people in accessing support for their mental health. I honestly believe a crucial aspect of minimizing stigma around mental health and increasing accessibility to supports is normalizing conversations around mental health.

It does not always come easy, but I encourage you to be brave. Let's talk about mental health and create momentum towards ending the stigma around mental illness. Share your experience - your story may have a profound impact for someone else.