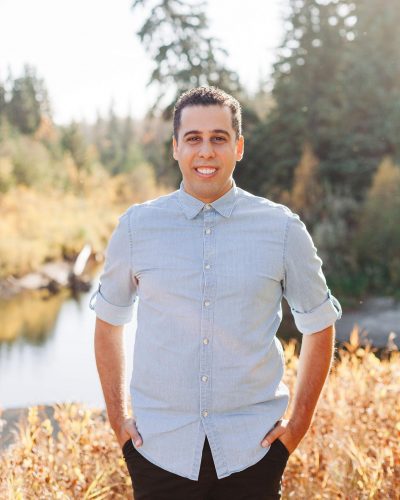 I have over 5 years of experience working with kids, teens, adults, and groups. I thoroughly enjoy working with different populations as it informs my approach. I am constantly learning from my clients' honesty, bravery, and hope, and am passionate about co-creating strategies for how to make life a little bit better. I am interested in what you are hoping to work on or get from therapy and how we can find ways to practice, experiment, and evaluate how to meet your needs. I use a number of different approaches that aim to understand what you are already doing that are helpful. Together we can build tools to support your individual needs.
I have a Bachelor of Arts in Psychology from the University of Alberta and a Master of Arts in Counselling Psychology from Trinity Western University. I am a registered provisional psychologist with the College of Alberta Psychologists.

I am passionate about finding the right approach or the right support; so, in the case that the best fit is not with me, I am happy to refer you to a broader community of supportive professionals that could meet your needs.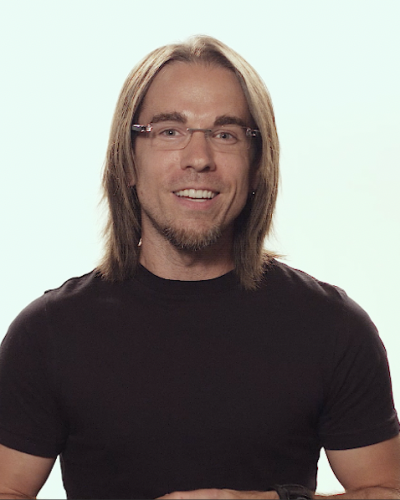 Sometimes, one of the biggest hurdles in overcoming our troubles is thinking we're all alone.
Asking for help is no longer considered a weakness. In fact, it's one of the most influential, life-
altering decisions we can make. Because when we talk about our feelings, they become less
overwhelming, less upsetting, and less worrisome.
My name is Kevin. And there are two things I know for sure;
1) Counselling really can help; and
2) No one should have to face their problem's alone.
If you're open to it, let's talk. Better days are near!
Kevin
Certified Canadian Counsellor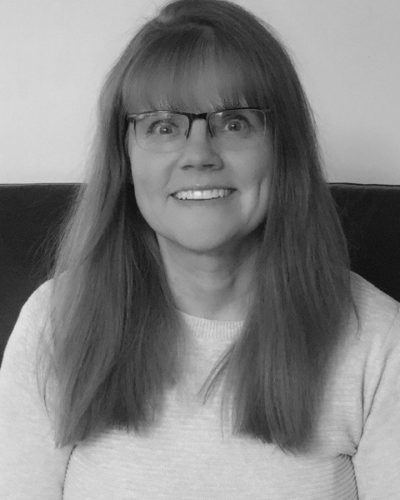 After the birth of her two children, Joanne enjoyed a few years as a stay-at-home mother. In 2008, she decided to follow her passion for helping people and began her journey towards becoming a Canadian Certified Counsellor. Having already obtained her BSc in Psychology from Memorial University, she decided to pursue a Master's degree. In 2010 she achieved her Master of Psychology and Pastoral Counselling from St. Andrew's College and in 2011 became certified by the Canadian Counselling and Psychotherapy Association, all while continuing to raise her children. Since 2009, Joanne has been involved with Momentum Walk-In Counselling. She started as a volunteer, providing individual, family, and group counselling. In 2013, she assumed the role of Team Lead, coordinating client sessions, volunteers and students. In 2014, she became a supervisor of Master's level counselling interns and in 2020 she assumed the role of Clinical Supervisor and helped Momentum keep providing high level counselling services during the Covid pandemic. She is deeply devoted to providing mentorship and guidance to her students, managing client sessions at the clinic, as well as counselling her own private clients.
Heather Gower is a Registered Psychologist in Alberta, and a doctoral student at the University of Alberta. She has been working with Momentum for several years as a Team Lead. Heather's professional interests are varied but with a special focus on interpersonal concerns, communication, self-management, and couples/family counselling. She is also passionate about research, especially regarding psychologist regulation and education, ethics and best practices, and science-informed practice.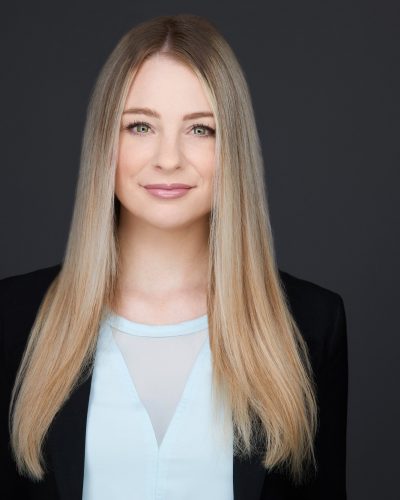 Gabrielle was born and raised in Regina, Saskatchewan. In 2016, she moved to Edmonton, Alberta to pursue her passion for helping others and gain education and training in counselling. Gabrielle is a Canadian Certified Counsellor and holds a Master's degree in Counselling Psychology from the University of Alberta. In addition, she is currently completing her doctoral program in Counselling Psychology. Gabrielle works at Momentum as a Team Lead. She has the ability to connect with diverse individuals and understand and share their feelings. She takes a gentle, collaborative, and goal-directed approach to help clients find solutions to challenges. In her spare time, Gabrielle enjoys cooking, playing with her adorable and feisty cat named Piper, and wandering the aisles of Winners.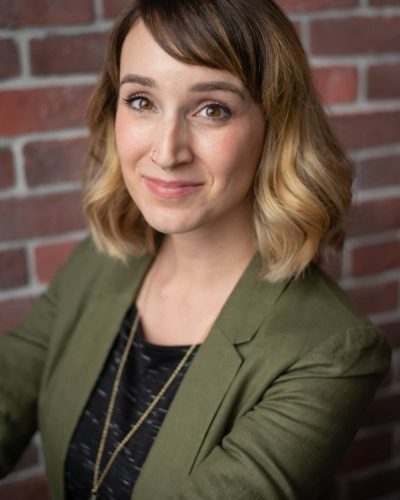 I am a Registered Provisional Psychologist working in the Edmonton area. Deciding to go to therapy can be a difficult step, so it is important to me that I provide a safe, welcoming, and non-judgmental space for you to explore whatever brings you to counselling. As a strength-based counsellor my goal is to empower and support you in finding solutions to, or new ways of looking at, your concerns. In a therapy session with me, I will work with you to discover what skills and resources you bring to the table and support you in figuring out how to use them to live a happier and healthier life. People are not "one size fits all" so I use a variety of therapies to help my clients achieve their goals, including Solution Focussed Therapy, Acceptance and Commitment Therapy, Cognitive Behavioural Therapy (CBT), Narrative Therapy, and Eye Movement Desensitization and Reprocessing (EMDR). My interests lie in working with adults with a range of concerns including, depression, anxiety, grief, self-esteem, trauma, sexual violence, life transitions, relationships, ecogrief, and infertility.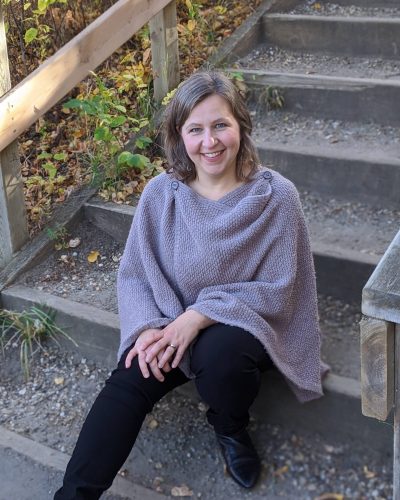 Aimee Reimer has been a Registered Psychologist since 2010, and works as a co-Clinical Supervisor at Momentum. She enjoys teaching and providing supervision to counselling interns and Provisional Psychologists to help build their capacity. In addition to a Master's degree, she holds an Advanced Certificate in Clinical Supervision from the University of Calgary, which helps to inform her supervision work. Prior to Momentum, she has worked at other non-profit mental health agencies. She believes that it is important to contribute to providing mental health services that are accessible and affordable to all, and working in non-profits helps her to give back to the community. Aimee also provides counselling to individuals, couples and families. She works from a strengths-based approach and works towards helping clients to feel empowered to move forward from the reasons that brought them to counselling.
Kimberly Masliuk-Giddings, MSW.RSW.BA, is a Registered Social Worker who is a member in good standing with the Alberta College of Social Workers (ACSW). I have obtained my Masters in Clinical Social Work. Previously I completed a Bachelor of Arts Degree (major in Psychology). I am also the author of an academic publication featured in the Journal of Psychological Injury and Law, which explores the facets of Post-Traumatic Stress Disorder (PTSD) and malingering. I have been employed in the field of mental health for over 12 years; during my career I have been involved in the development and delivery of various programs, services and clinical treatment and therapy for individuals presenting with a variety of mental health concerns. I am
currently employed as a mental health therapist in a trauma clinic; I provide individual and group therapy to children, adolescents, and their families who are impacted by complex PTSD and Developmental Trauma Disorder (DTD). I have developed and implemented curriculums for several group therapy sessions covering a variety of topics such as emotion regulation, attachment disorders, anxiety and depression. As a Registered Social Worker, I value the person-in-environment perspective to treatment; this allows the ability to assess and provide treatment to individuals through a systemic, trauma-informed, client-centered approach. Through individual and group therapy, individuals are able to gain insight as to how and why certain behaviours are developed and maintained by the influences within and around them through various contexts. I believe that every person possesses the ability to safely and successfully overcome one's obstacles and challenges that are causing crisis or distress in their life. As a therapist, I endeavour to create an atmosphere that encourages self-discovery of skills, talents, and abilities in an environment that is safe, genuine and non-judgemental.