Bring on the Summer and Nominate a Mental Health Champion!
This summer, my hope is that you can take some deep breaths, enjoy time with your friends and family and find ways to rest and recharge.  We are now into the last half of 2022 and all need a break from another challenging year!
We are in the final months of preparation for the Momentum Mental Health Awards! After three LONG years, we are so excited to host the MMHAs again.  We will be hosting a lunch reception and awards ceremony at the Fantasyland Hotel on October 6, 2022, with some amazing folks stepping up to help us recognize and celebrate the mental health champions in our community-Dr. Jody Carrington as our keynote speaker and Kent Morrison from CTV as our Emcee!
Recognizing the individuals and organisations who have championed mental health and made a lasting impact in our community, including work to diminish the stigma surrounding mental health, this unique gathering provides the opportunity to reflect on our nominees' collective efforts. We were unable to hold the MMHAs during the pandemic, significantly impacting our fundraising abilities while serving record numbers of clients.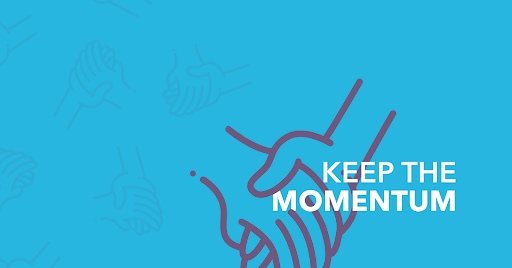 This year, our nomination categories include: 
Leader Award: Awarded to any person who has shown leadership in their efforts to raise awareness for mental health.  
Young Leader Award: Young people who have shown leadership in their efforts to raise awareness for mental health and are at least 25 years of age by October 6, 2022.
Media: Awarded to any person in any form of media (i.e. television, radio, print, and social platforms) who has contributed to raising awareness for mental health and used their platform to hold conversations around mental health awareness.
Researcher/Clinician: A researcher or clinician who has or is raising awareness for mental health through their research or position as a clinician, and used their platform to expand understanding and dialogue around mental health. 
Elected Official: City Counsellors, MLAs or MPs who have contributed to raising awareness and maintaining conversation through their work and position in office.
Innovation Through the Pandemic:  A group or individual demonstrated agility and innovation in mental health service provision throughout the Covid-19 pandemic.
Inclusion, Diversity, Equity and Accessibility (IDEA): This group or individual demonstrated IDEA principles and actions in their service delivery or policy development in the mental health sector.  For more information on the nomination categories and process, please click here!
Beyond nominations, other ways to get involved include sponsorship! As a sponsor, you will be recognized as a leader with a direct interest in supporting mental health and wellness initiatives in your community.  Your support will advance our mission to provide essential counselling sessions, groups and resources, ensuring no one is left behind. For more information on sponsorship opportunities, please click here. 
We will be hosting a chance to win two tickets to the MMHAs this month! Keep your eyes on our socials for the details-coming soon! Nominations are OPEN so check out our website for the award categories and nominate a mental health leader TODAY!
As always, we couldn't do what we do without you!
If you would like to assist us in providing low-cost, quality mental health support, please consider donating.  As a registered charity, you will receive a tax receipt.  Thanks for helping keep the Momentum!