Frequently Asked Questions
Below are some common questions that we get asked.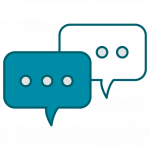 If you are in need of a Counsellor in Alberta, click the button to schedule a session.
Currently, we offer virtual and in-person sessions by appointment only. We specialize in providing Solution Focused, Single Session Therapy to those who are in need of affordable and convenient counselling and support.
PLEASE NOTE: If you are in crisis and/or need immediate assistance, please contact the 24-hour Distress Line at 780-482-HELP (4357), or present to ACCESS 24/7 if you are located in Edmonton and Area, or your nearest Emergency Department.
If you are in need of additional mental health resources, please click the button below.