Virtual Healthy Living with Bipolar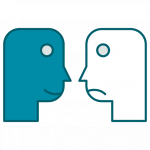 Healthy Living with Bipolar-Virtual
"See, you have a gift. People with Bipolar Disorder are very very sensitive. Much more than ordinary people. They are able to experience emotions in a very deep and intense way. It gives them a different perspective of the world." -Preeti Shenoy
Topics Discussed
Topics vary from week-to-week, but you can expect us to talk about maintaining a healthy daily routine regardless of emotional state, focus on effective coping strategies for stability and experience connection as a group. The goal is to develop personal strategies that will help reduce the intensity and frequency of symptoms.  
Monday Afternoons 
3:00pm-4:30pm
(There will be no session on Sept 25, Oct 9 and Nov 13)
You will receive the link the morning of your virtual group session.  Please ensure you check your spam folder for this email. 
Healthy Living with Bipolar:
Please call our reception team with any questions you may have. 780.757.0900
Drop-In Support Groups and Workshops
We offer drop-in support groups and workshops, free of charge- courtesy of our funders and sponsors.