Virtual Healthy Living with Bipolar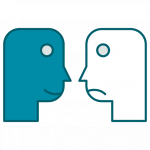 Healthy Living with Bipolar-Virtual
"See, you have a gift. People with Bipolar Disorder are very very sensitive. Much more than ordinary people. They are able to experience emotions in a very deep and intense way. It gives them a different perspective of the world." -Preeti Shenoy
Topics Discussed
Topics vary from week-to-week, but you can expect us to talk about maintaining a healthy daily routine regardless of emotional state, focus on effective coping strategies for stability and experience connection as a group. The goal is to develop personal strategies that will help reduce the intensity and frequency of symptoms.  
Monday Afternoons
3:00pm-4:30pm
(There will be no session on May 22 for the stat holiday)
You will receive the link the morning of your virtual group session. Please ensure you check your spam folder for this email.
Healthy Living with Bipolar:
Drop-In Support Groups and Workshops
We offer drop-in support groups and workshops, free of charge- courtesy of our funders and sponsors.