Virtual Creating Healthy Relationships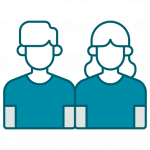 Virtual Creating Healthy Relationships
This 1-day virtual workshop will allow participants to gain awareness and understanding of ways to cultivate healthy relationships in their life. This workshop is primarily discussing ways in which to connect, increase positive communication, and strengthen intimate partner relationships. We discuss topics such as identifying healthy and unhealthy patterns of coping, effective relationship communication, assertiveness, and building and maintaining safe boundaries.
November 20, 2023
10 am to 4 pm (with 1 hour lunch break at noon)
You will receive the link one day prior to your virtual group session. Please ensure you check your spam folder for this email.
Please call our reception team with any questions you may have. 780.757.0900