Coping with Anxiety and Depression – Workshop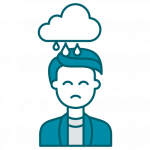 Coping with Anxiety and Depression – Workshop​
We are offering a 2 day work shop on Saturday September 18 and Saturday September 25 from 10am-4pm with a one hour lunch break. Please note that being registered for September 18 will automatically register you to include September 25.  These sessions will focus on coping with Anxiety and Depression and teaching skills and techniques that participants can utilize to begin making positive changes in their lives. If you are ready to begin to take action and make changes in your life, this group is intended for you. Overall, the goal of the group is to empower you to develop an informed action plan and begin to change your relationship with Anxiety and Depression. There is NO cost thanks to the funding provided by FCSS and the Wellness Network. Please call our reception team with any questions you may have. 780.757.0900
Saturday September 18 – Creating & Defining Support Systems in One's Life
Physiology of anxiety and depression; introduction to CBT in relation to panic attacks, social anxiety and depression. Mindfulness; emotion regulation techniques when facing anxiety and depression; thinking traps. Patterning of our feelings; assumption testing; opposite action; steps to coping
September 25 – Understanding How Stress Affects Overall Functioning and Ways to Define and Cope with Stress in One's Life
Setting Goals challenging our beliefs; mindfulness cycle of avoidance and inactivity and ways to bring ourselves to our full potential. Behavioral activation; building an exposure hierarchy to approach our fear. Self-Care and self compassion; creating a self-care plan; distress tolerance skills; reflection or learnings and guidance for moving forward in managing depression and anxiety throughout life.  
Coping with Anxiety and Depression​
We offer drop-in support groups and workshops, free of charge- courtesy of our funders and sponsors.